| | |
| --- | --- |
| | |
no upcoming shows listed (solo, or for current projects)
Whitey Somers
Label: Motorhome Records
Music of one sort or another from Nanaimo BC
Instruments: Guitar, Vocals, Composition/Songwriting, Bass, Mandolin, Banjo
details
Since the age of 16 Guitarist, Recording artist, Singer, Songwriter Whitey Somers has been performing internationally, sharing the stage with many talented musicians, such as Rick Fines, Stephen Fearing, Jeff Healy, J.P. Cormier, Kim Mitchell and The Bare Naked Ladies to name a few. Whitey currently performs solo acoustic shows, with "Whitey Somers Band", "The Jessica Benini Collective" and "Blue Boys". As a multi-instrumentalist and vocalist Whitey is in great demand. As a side man and session player Whitey has most recently worked with "Beverley McKeen", "Alexander's Bluestime Band", "Blue Cadillac", "Lazy Mike" and more.
"I grew up in a house full of musical influences. There was always something on the turntable or someone visiting with a guitar". As a nephew of Canadian composer Harry Somers, Whitey Somers found an early love of music, a pool he most happily dove into.
"Music of one sort or another" would be a good way to describe my feel. No one style binds me, I let the music find me. From blues to folk & alt rock or country, Whitey's songs reflect the world at large.
Some of the projects Whitey has been involved in include "Sleight Of Hand" with Dave Bingham of Ugly Ducklings fame, "The Elders Of Zion", Celtic Rock units "Empty Flask" and "Strange Potatoes", 11 piece Alt. Country Group "The Barn Owls" with Craig Smith, Chuck Baker, Romney Getty etc., Reggae Band "Fire Temple" and many others.
Whitey's new CD "Happy Guy" (the followup to 2005's" YTCD") was produced by Craig Smith and Whitey Somers.
Now available @ CDbaby, itunes, spotify, apple music etc.
No audio samples have been linked to this profile.
Articles
Videos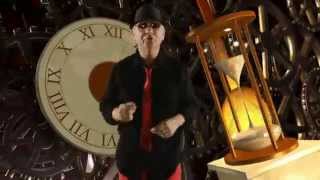 Listing last updated/confirmed Jan. 27, 2020